LED mobile truck promotional film, celebrating the Chinese New Year
Location:China
Model:
Application:
The third film in the "crazy alien" series, directed by ning hao, will be released nationwide on feb 5, 2019, the first day of the Chinese New Year.The film brings together three of the most bankable men of 2018, huang bo, shen teng and xu zheng. The three "male gods", who are incarnations of "gods", are about to stage a series of funny and funny stories.The film has been officially launched promotional activities, online news releases, weibo hot search, forwarding recommendation;Below the line, 120 led mobile trucks are ready to start the nationwide promotion tour. From the south of China to the north, across the warmest hainan to the coldest northeast, led mobile car bombing is coming. "the strongest comedy in the universe" -- crazy aliens will bring you the Spring Festival.Below, small make up for you to introduce the new sharp weapon of this publicity campaign LED mobile vehicle, it has what charm, let more and more media choose it as their new way of promotion.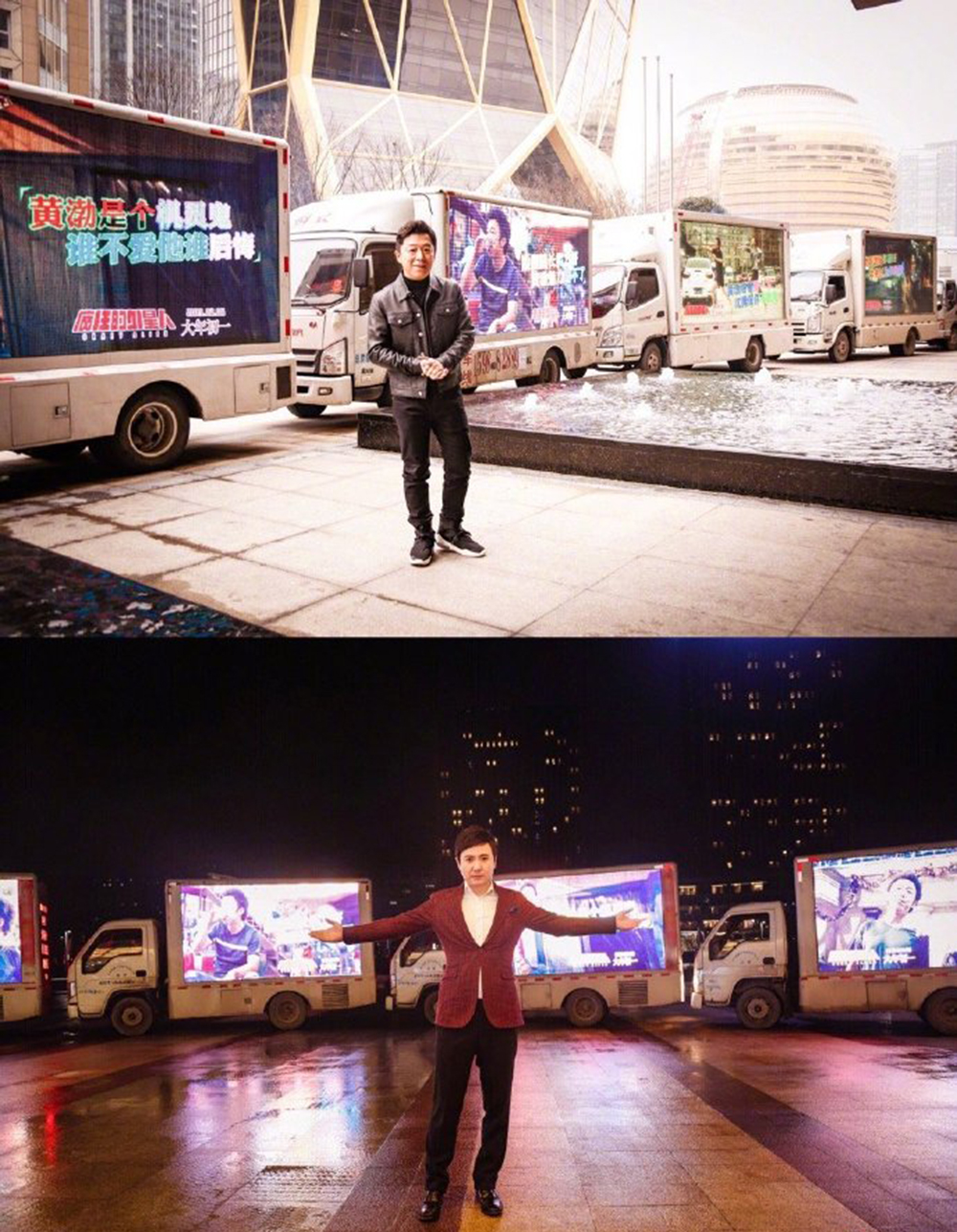 Q:What is LED mobile vehicle
LED mobile vehicle is a new communication medium that combines automobile and large LED display screen organically, with three-dimensional video animation form, rich and diverse content, real-time display of graphic and text information, and mobile advertising.
Q:LED mobile vehicle's strong advantage?
A:1. Mobile: where there are more people, where to play and publicize, and where to go;
2. attract: wherever you go is a compelling beautiful scenery, unlike traditional advertising let people reject, it can instantly attract countless people's eyeballs;
3. Effect: the color is gorgeous and has a strong visual impact. The screen is huge and the publicity effect is strong.
4. innovation: advertising innovation, effective, advertising to the effect, no effect of the advertising is not cast, caravan is professional for customers to invest in advertising efficiency maximization service.