Jingchuan LED advertising truck assists ghd Tmall offline promotion activity
Location:
Model:
Application: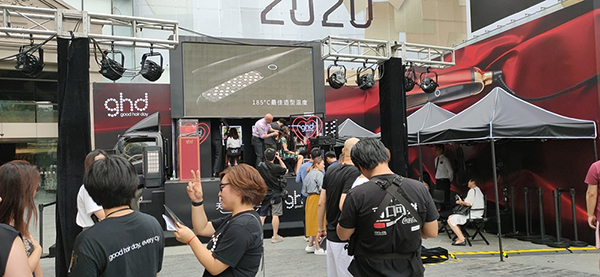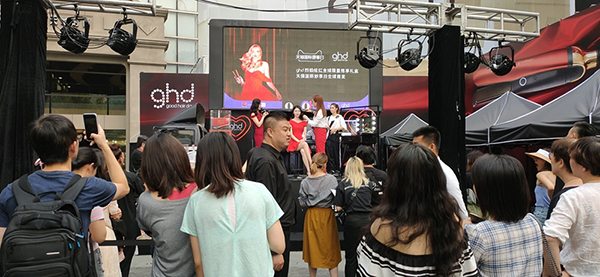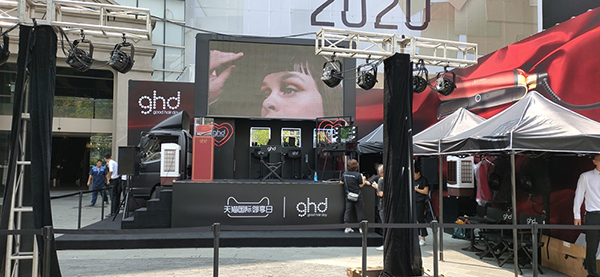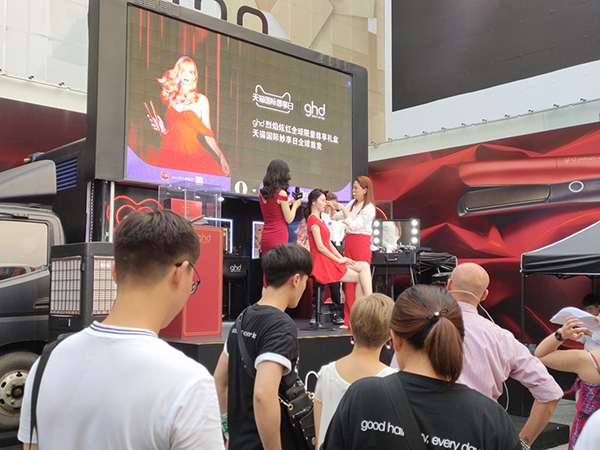 On 16th, August, 2019, ghd, the first-line hairdressing brand from UK, launched its new product of ghd gift box and held offline promotion activities with Tmall at "Tmall International Wonderful Day" in Shanghai Xintiandi square. In the activity, a cool black LED stage truck was transformed into a mobile stand for ghd's brand display, bringing good-quality products of ghd and more wonderful styling experiences to consumers.
ghd was founded in the UK in 2001 and is the first-line professional hairdressing brand in the UK. ghd has cutting-edge hairdressing technology and set up a dedicated laboratory in Cambridge, The United Kingdom. Each ghd product has a stylish shape and design that leads the trend of hairdressing. Since its inception, ghd has won numerous awards, becoming a professional hairdressing brand and being popular with professional hair stylists and celebrities as well as international fashion shows such as Victoria's Secret Fashion Show (2016 & 2017), Paris Fashion Week, New York Fashion Week, etc.
LED advertising trucks can move freely in the city without jamming the road. Meanwhile, its great advantage of convenience enables advertisements be spread deeply into every corner of the city.
Jingchuan LED advertising trucks are equipped with multimedia control system, supporting USB disk, video and picture playback, and can realize various playback modes as well such as remote controlling, real-time, inter-cut and looping. Meanwhile, the system supports remote volume control and timing switch on/off, being able to meet requirements of every place. Such great advantages make more and more brands choose LED advertising trucks as the new edge tool to promote themselves.
Above is the introduction about the offline promotion activity of ghd assisted by Jingchuan. To learn more about LED advertising trucks of Jingchuan, please call this number: 400-858-5818;
Learn more in http://jctruckads.com/